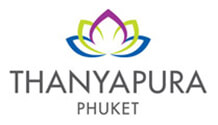 Thanyapura Health & Sports Resort



Thanyapura Health & Sports Resort is located in a national park just fifteen minutes away from Phuket international airport and presents a unique and inspiring destination for individuals, groups and families looking for a balanced approach to their lifestyle. Athletes of all levels train and prepare for global sporting events in the state-of-the-art facilities offered at Thanyapura whereas health conscious guests escape to rejuvenating health programs which edify the body and mind.
Facilities feature a dynamic 77-room pool wing, tranquil 37-room garden wing, award-winning restaurant, holistic wellness centre, a clinic run by expert doctors and the renowned united world college Thailand international school.


Sports day pass
Inclusions:
900 sqm fitness centre with complimentary water and towel service
Unlimited access to fitness, yoga and mind training group classes
50m Olympic and 25m training pool (shared lanes, subject to availability)
500m cushioned athletics track (long jump, high jump, hurdles and start blocs)
Access to infrared sauna, steam room, Jacuzzi and ice bath



Health & wellness
Thanyapura Health promotes an integrative approach to a healthier lifestyle, helping guests to achieve effective and lasting change through mindfulness and integrative medicine
Facilities
5 spa therapy rooms
3 rehabilitation studios
Yoga studio
Mind training studio
Aesthetics & beauty centre
Colon hydrotherapy room
2 holistic therapy rooms
6 consultation rooms
Intravenous nutraceutical lounge
Ekg & ultrasound room
Live blood analysis & assessment room
3 nursing stations
Pharmacy

Sports
Thanyapura incorporates academies for swimming, fitness, triathlon, tennis and Muay Thai, offering a variety of programs suitable for all ages and levels. Personal trainers for all different sports can be booked for one-on-one or group sessions
Facilities
50m Olympic pool & 25m training pool
6 plexi-cushion tennis courts (4 covered courts)
International standard artificial rugby pitch and soccer pitch
Rugby training material
Beach volleyball court
Beach soccer court
Road bike rental
500m cushioned athletics track (long jump, high jump, hurdles and start blocs)
900 sqm fitness centre with complimentary water and towel service
Studios for group activities (spinning room, functional movement room, fitness room)
Locker rooms with ice baths, Jacuzzi, steam rooms and sauna