Welcome to

Malaiwana
Malaiwana is an ultra-exclusive hillside estate on Phuket's tranquil northwest coast, only 20 minutes from Phuket Airport. Each villa and residence in this premier collection blends award-winning design with spectacular ocean views to create a sleek modern oasis for the discerning traveller. The units are all modern and stunning, but differ in the magnificent view they offer as well as small design touches that make each unique.
Private swimming pools, chic indoor and outdoor living areas and lavish bedroom suites are complemented by first-class service from a team of staff dedicated to meeting every holiday need. The soft sands and clear waters of Naithon, one of Phuket's most stunning and least developed beaches, beckons, as does a wide choice of restaurants, from world-class fine dining to exceptional local cuisine. With elevator facilities for the elderly and specially abled, it is a safe and convenient haven for large families. Add to that, a fully equipped gymnasium for fitness enthusiasts, an indulgent spa to destress and child-friendly facilities such as a pool fence and kids rooms, make it the perfect vacation home.
An Elite Haven offers the luxuries of privacy, personal space and an exclusive experience socially distanced from the crowds. We have implemented strict hygiene controls and cleaning procedures to adapt to the new normal in the current COVID-19 situation. Our staff members have undergone extensive training and safety management measures have been executed across our portfolio. The health and wellbeing of our guests and our employees remain our top priority. We appreciate the trust you place in us and are committed to offering you a safe sanctuary for a truly memorable vacation.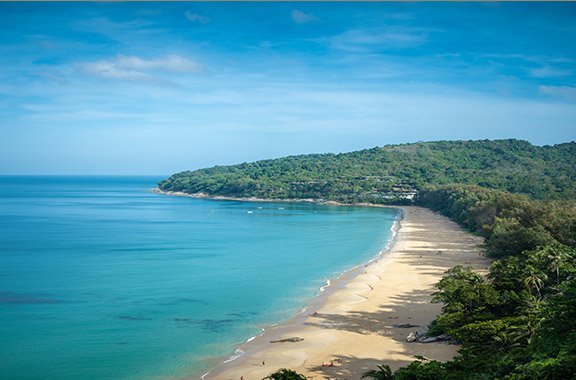 Spectacular
Location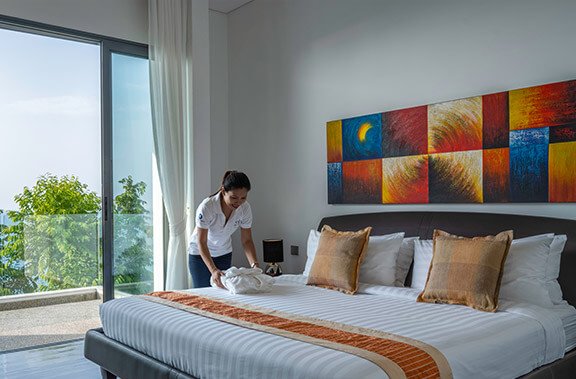 5-Star
Service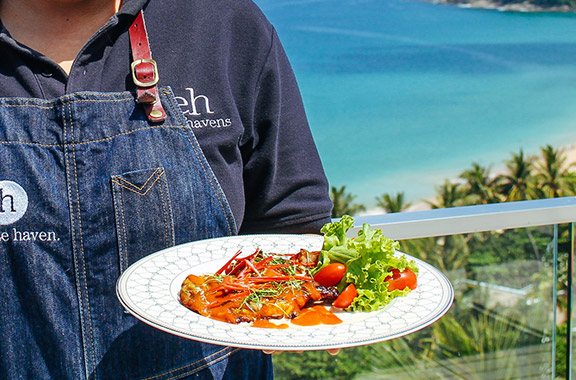 Mouth-watering
Cuisine